News and Information in Jensen Beach
July 01, 2017 - Part Time Manager
For an association in Martin County, 20 hours per week.
June 16, 2017 - Part Time Manager
For a condominium on South Hutchinson Island, 12 hours per week in the Winter, 4 hours a day, 3 days a week, 8 hours per week in Summer, 4 hours a day, 2 days a week. Looking for an experienced manager with strong people skills.
June 01, 2017 - Full Time Portfolio Manager
For associations in Martin County. All aspects of community association management are required.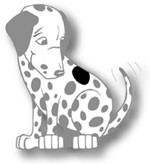 We Have a Spot to Fill... can you help us? Contact Us.