News and Information in Clearwater
July 17, 2017 - Association Manager
For a Southern Clearwater area association. Must have previous community association management experience as well as 5 or more years of experience in office management, with a minimum of 3 years in a supervisory level. Must maintain a professional attitude and work cooperatively with the staff, board and residents.
June 22, 2017 - Administrative Assistant
For a large association in the Clearwater area, CAM license not required. Looking for a team player who is professional, friendly and proactive. Must be a reliable, dedicated upbeat team player with office, real estate, title work, cash and check handling and customer service experience.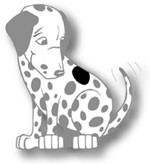 We Have a Spot to Fill... can you help us? Contact Us.